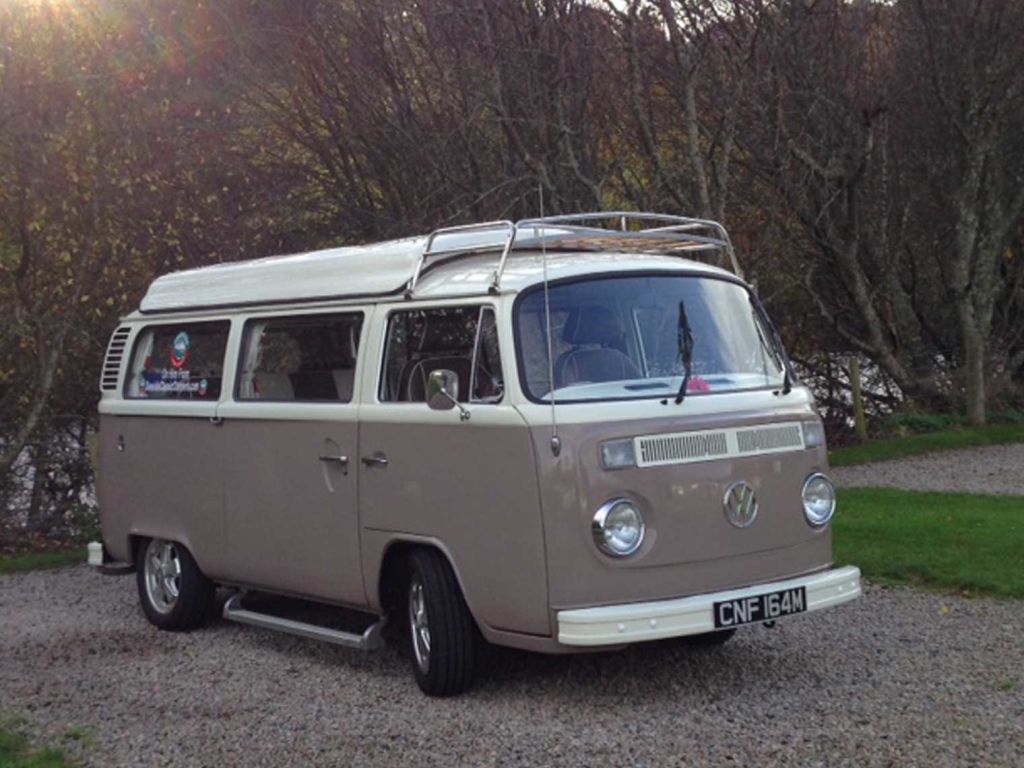 22nd November 2014
VW Birthday Treat in Fergus Camper!
A BIRTHDAY TREAT for my husband, something he'd always wanted to do, HIRE A VW CLASSIC CAMPERVAN!
We set off on Monday 20 October 2014 heading for Aviemore. We stayed at the Glenmore site beside Loch Morlich. Beautiful site. Decided to stay a couple of days, scenery was spectacular. Fergus proved very popular with everyone!
We then headed towards Pitlochry, stopping off at House of Bruar enroute. We stayed at the Faskally site, again another lovely site. Children waving at Fergus when we left the following morning.
We then headed towards Braemar, over Glenshee, the only really damp, foggy day. Arriving in Braemar we thought we would stay overnight but site was closed for the season.
We then headed towards Ballater and stayed overnight there, beautifully maintained site, parked up beside the river!
Sadly, next day we headed home!
We had such a lot of fun, Fergus is a great campervan!  My husband found driving him a totally different wonderful experience!
Thank you DCC!
Best wishes
Richard and Elspeth Massie