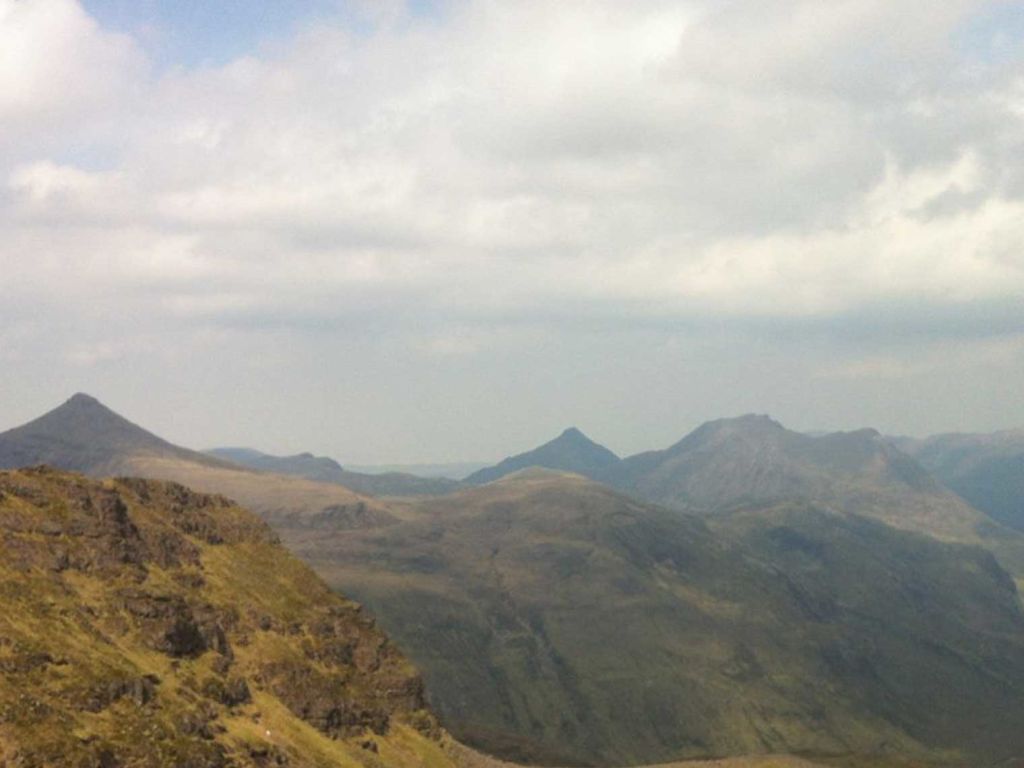 27th May 2014
Mike & Tansy's Adventure!
(Friday, 16 May – Monday, 23 May 2014)
We collected Hamish Friday afternoon much to wee Archie's ( our 3 year old ) excitement…then we added in the other two kids aged 11 and 15 and off we all headed to Applecross. The kids loved Hamish and it was so easy to travel with the extra space. Progress was not 100mph but once we settled into it we enjoyed travelling at a slower pace than normal and seeing more.
Although we didn't arrive at Applecross bay until 10.00 pm it was in time for a bonfire on the beach and then the kids went to sleep leaving Mike and myself to enjoy the peace and the sunset!
The next day we all went sea kayaking  among a seal colony – fantastic ! Then…the heavens opened…and the rain just pelted down. The gales blew and we were all shaken about in poor brave wee Hamish. We made a quick decision to follow the decent weather and drove over to the Moray Coast for the next night – to my mum's garden – wimps !!!
We dropped the kids off at school on Monday then headed back west for some selfish adult time – hooray!  Although Hamish did cope with the five of us, it was a nice relief to have the extra space in him and far easier to stay organised.
We hoofed up a modest munro near Ullapool before suppertime,  then parked up near Dundonnell in a secluded lay-by ready for a big day in the hills the next day. It was great being able to park up so close to the hills and made our 5am start far easier…we ventured into a round of 6 of the most remote scottish mountains in Fisherfield  and only got back to Hamish at 9pm, soaked to the skin. Another huge benefit of the campervan versus a tent – it was always dry ! After driving to Dundonnell pub for a shower and beer , we chose ( in the dark )  what we thought would be an excellent viewpoint for our night. A quiet lay-by overlooking the western Hebrides. Sadly, this being the west coast, instead of a glorious view, the dawn brought grimness wet wet wet , clouds and, yes more gales.
A quick check of the weather forecast showed Fort William with a sun above it so off we went chasing the good weather. This worked perfectly and we treated ourselves to a chilled afternoon at Glen Nevis campsite washing drying, and eating good food and champagne.Next day saw Mike do some mountainbiking with the joy of being able to stop halfway through to cook lunch. I headed off up a couple of mountains and arrived back to find music blaring and him asleep on Hamish's, evidently very comfy,sofa. We headed back east and stopped at Loch Morlich campsite for some rest and beers in the great wee Pinemartin Bar on site, then an early start to get Hamish back on time on Friday morning.
OVERALL REVIEW
A seriously good week – our first in a campervan and we loved it so much we daydreamed about buying one!