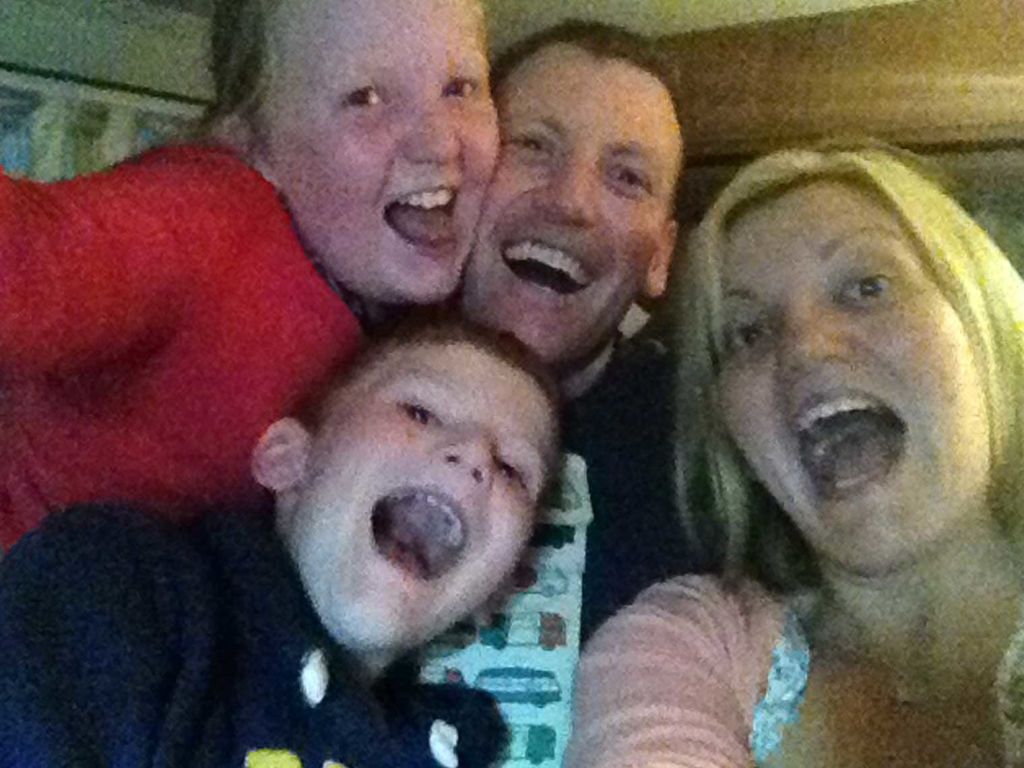 28th September 2014
"Living the Dream!" – in Hamish!
(5 September 2014 – 8 September 2014)
I've always loved classic VW Campers so I was totally over the moon this year with my BIRTHDAY PRESENT
A WEEKEND IN HAMISH!!
We were all beyond excitement when we arrived to collect Hamish. We had a tour round to find out how Hamish worked and with some advice on the best routes to the west coast, we were off!  It takes a few miles to get to know Hamish but once you master his steering and gears he is a dream to drive.
We took Hamish across to Ballater, stopping off for Balmoral Bread, then onto Braemar across the Spittal of Glenshee, to Pitlochry and Aberfeldy then down to Oban arriving in time for some fish and chips before heading across the Connel bridge to North Ledaig Caravan Park. Once on our pitch it was time to settle down for the night. Maren and Arran wanted to try out the pop up bed on top and after lots of excitement and giggles they were sound asleep. We tried out the rock and roll bed, which was also easy to use.
(On our way! Ferry Spotting!)
(North Ledaig Camp Site)
"Tickling" Hamish with a wee oil check!
In the morning we were greeted with spectacular views across to Mull and enjoyed an outdoors breakfast before packing up for our days adventure.
After exploring the area we headed down to Oban for the afternoon, a visit to the Oban Chocolate shop was high on the list. Hamish certainly got lots of attention especially when driving along Oban's seafront.
 (ALL girls lurrrrrvvee chocolate!)
We had a second night at North Ledaig and settled down for a movie night in Hamish and enjoyed the lovely birthday treats from Claire at Deeside Classic Campers, the kids loved the birthday cake and I enjoyed my bottle of fizz!
(Happy Birthday to Me!)
On Sunday we had a great morning exploring the beach before packing up to head back across to the east coast. We stopped on the shores of Loch Earn for a spot of wild camping for lunch then headed across to Perth then Dundee before stopping at Arbroath then Montrose for our final night in Hamish.
On Monday morning Hamish was easy to pack up and all to quickly it was time to head back across the Cairn o' Mount road, which Hamish managed with ease at his own pace.
OVERALL REVIEW
Hamish is well equipped with everything you need for your V Dub adventure. I'd say I'm totally converted to the V Dub lifestyle its so much easier taking the kitchen sink with you! The five star service we received throughout from booking to handing back the keys was first class from Deeside Classic Campers!
We had the most amazing family adventure and loved every minute of "LIVING THE DREAM!"  We will definitely be booking again!
Thanks again from the Mowatts!