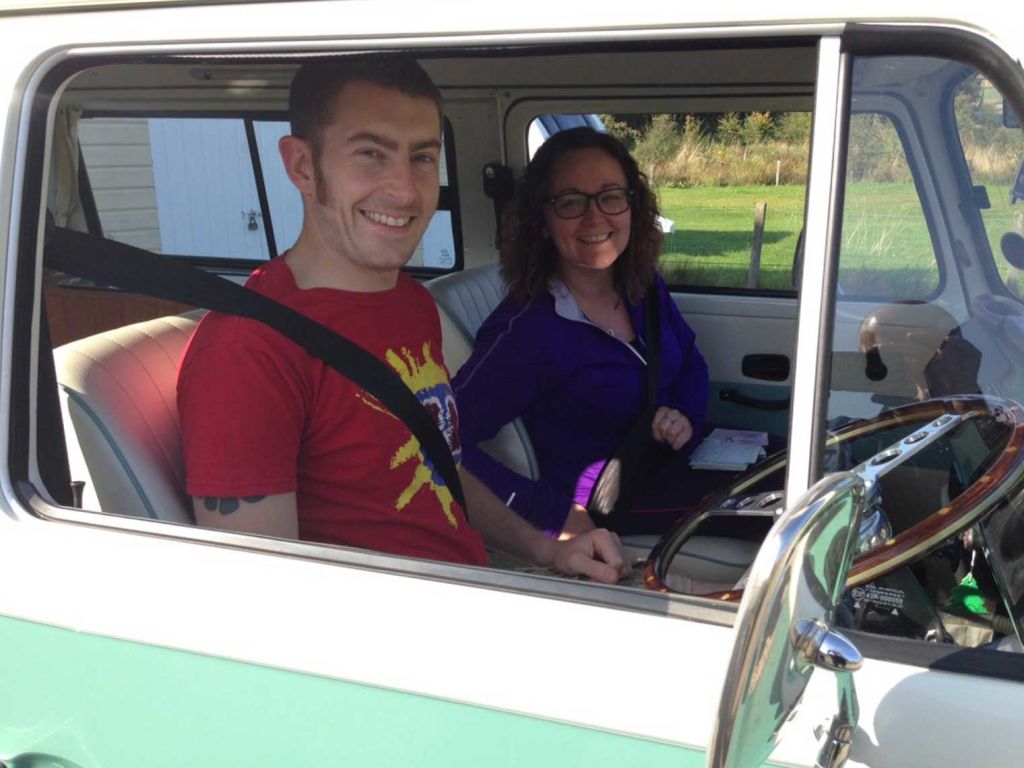 7th October 2014
Laura & Ross take Hamish to Fort William & Applecross!
It was a beautiful sunny Friday afternoon when we picked up Hamish for our first Campervan experience!
(Very excited!) 
After a quick induction we set of for our first destination, Fort William!!
(At Ballater to buy Skin So Soft – pesky midgies!)       (Stopped to give Hamish a breather over the Lecht!) 
We headed up over the Lecht where the scenery was beautiful and Hamish fitted in perfectly.
(First night at Fort William)
On Saturday we set off for Applecross where we enjoyed a leisurely drive in Hamish, although we weren't quite brave enough to go over the Pass of the Cattle so we took the longer scenic route!
After arriving at the Applecross Campsite we headed to the Inn so Ross could get a well deserved pint!
(Meeting new friends!)
(Feeling the lurrrve for Hamish!) 
On Sunday we had no final destination planned which was pretty exciting! We headed over towards Inverness.
(Lunch on the way! … )
 We settled down in Aviemore for the night where I beat Ross at dominoes!
(All tucked up and cosy for the night!)
On Monday morning we enjoyed a long lie and our last breakfast with Hamish before taking him back home to Claire & Martin at Deeside Classic Campers.
(All aboard campers!)
We had a fantastic weekend and can't wait to have a shot of Fergus next time! xxx
Laura and Ross