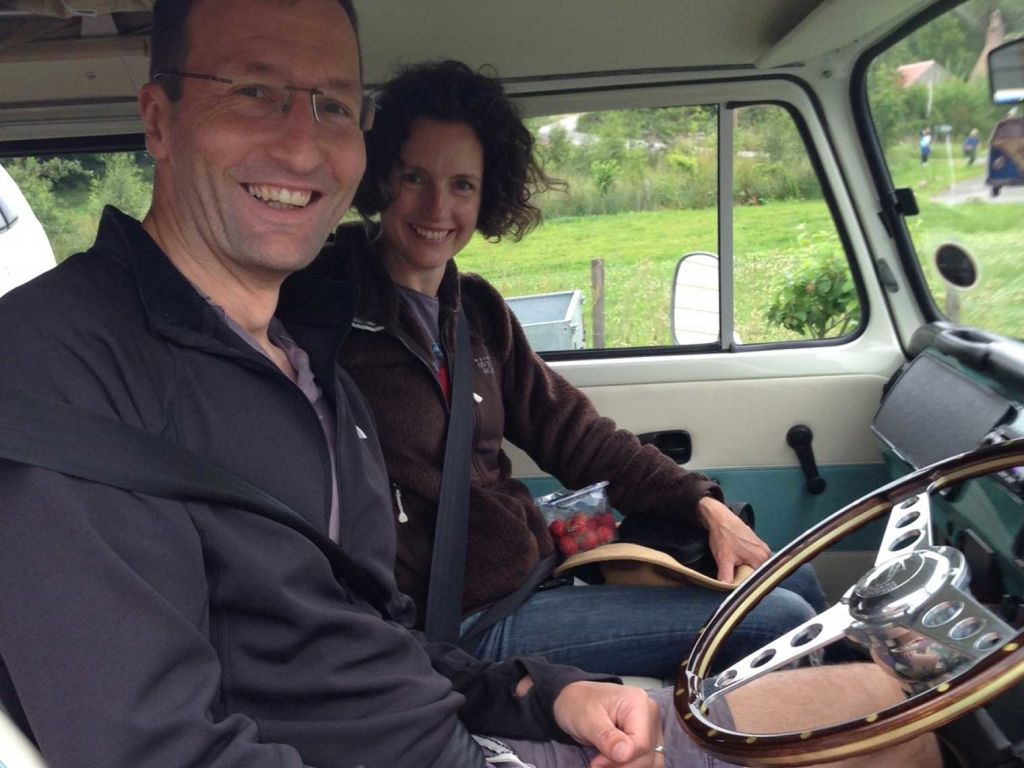 29th July 2014
Keeping Up With the Jones!
(Friday 4 July 2014 – Friday 11 July 2014)
We were all so excited to begin, having relished the thought of bombing about in a camper van for a very long time! Hamish is so beautiful and so very comfortably kitted out that it made things much easier than we thought!
We began our week with chips and a night at Ballater campsite and then headed off to Linn of Quoich. Such a beautiful spot that we spent 3 nights there;
swimming in the river, walking up the glen, playing on the mountainside, eating homemade ginger cake (such incredible advance planning!) and ogling thunder and lightening storms from the deep cosy recesses of our beds in the van – just fabulous!  What amazing awning assembly skills – done for the first time and during a thunder storm!
Then we had a night in Braemar campsite before heading off for a couple of days in Moray.
In Moray we had the most beautiful sunny day on the beach in Nairn and the following day explored the Findhorn river – more wild swimming and incredible picnic spots.
Our final night was spent at Dinnet, one of our favourite places – we climbed through the Burn O'Vat and picked blueberries as we walked- perfect!  Pete was very pleased with the shiny hubcaps!
We had the most spectacular break in your lovely van Hamish!  Thank you so much again!  – we really had the most spectacular family time – such treasured memories for us all!!
From Pete, Isla, Rose, Theo and Axel Jones