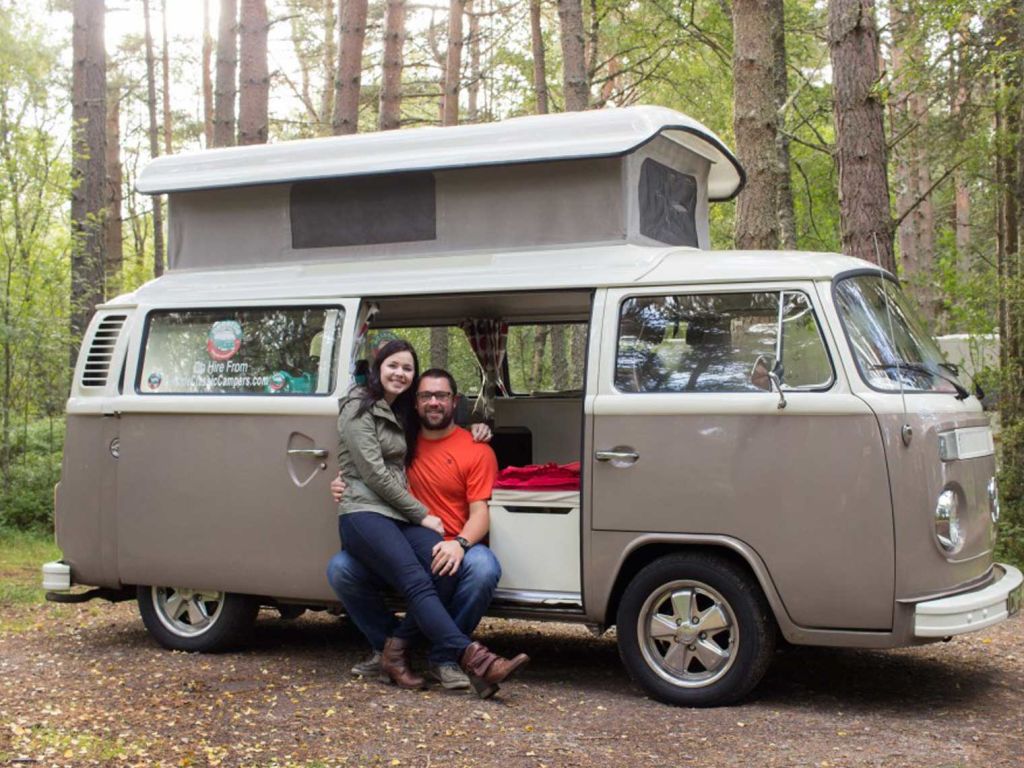 25th September 2015
Jared & Alyson from Canada!
Friday 18 September to Thursday 24 September 2015
We started out our week with Fergus by camping in Ballater for two nights, and hiking up Lochnagar. An incredible day!
We then continued on through the Cairngorms, went on towards the Isle of Skye and wild camped for a night just beside Loch Cluanie.
Fergus then took us to Eilean Donan Castle (so picturesque), and on to Skye. The Isle of Skye was absolutely breathtaking – we loved it, and we even lucked out with the weather!
We spent two nights at a caravan site in Sligachan, and checked out the Fairy Pools, the Old Man of Storr, and the Quiraing. All of it was amazing!
We then made our way back towards Finzean, checked out Loch Ness and Urqhart Castle, and spent a night at the Glenmore caravan park, Aviemore (lovely site).
"What a fabulous adventure we had in Fergus! We absolutely loved the idea of cruising through the highlands in a classic VW campervan, and as soon as we came across the Deeside Classic Campers website, we were sold!
Claire, you were amazing to deal with. You guys were organized, professional, and SO helpful! You made planning our trip easy, and we appreciated the helpful tips with route planning!
Our time with Fergus was such a fun adventure that we will never forget! Can't wait until we can make it back to Scotland again someday. Thanks again for everything guys!!"
Jared & Alyson Smith – CANADA