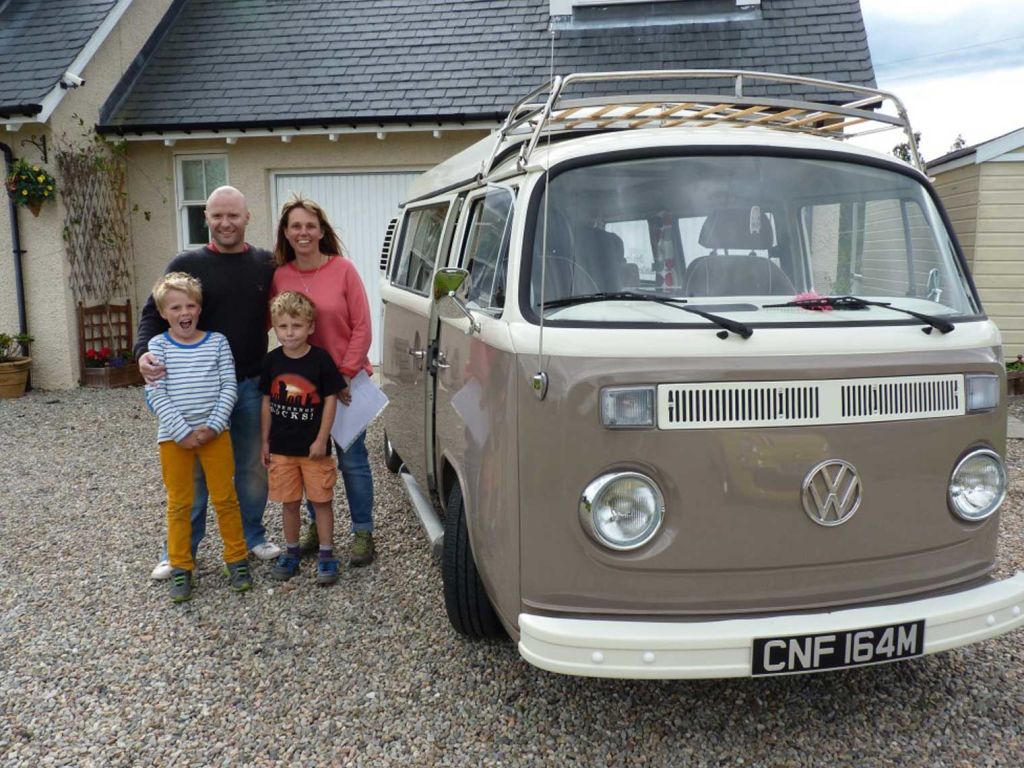 4th August 2014
Family Strachan Take Fergus For His First Fabulous Holiday!
We rented Fergus for a long weekend in July (Friday 25 July – Monday 28 July) and took him up to Ballater and Glenmore (Aviemore).  This was our first time camping as a family and we had a great adventure!
The kids loved Fergus; getting to sleep in the roof, picnics anywhere we wanted, and people waving to them as we drove past. Fergus was somewhat of a celebrity!
Fergus was fully equipped with everything we needed and more. The "Luxury Hamper" optional extra we chose, (Finzean Farm shop) was brilliant and a great  'add on' option that we would recommend!
OVERALL IMPRESSION
Claire was very helpful and accommodating and the Classic Camper set up is brilliant. From the moment we enquired about taking a camper out to the moment we left, the customer service was excellent.
We are looking forward to trying out Hamish next time and will hopefully be able to take out Fergus again too!
Thanks again for everything and we will see you soon!
The Strachans!