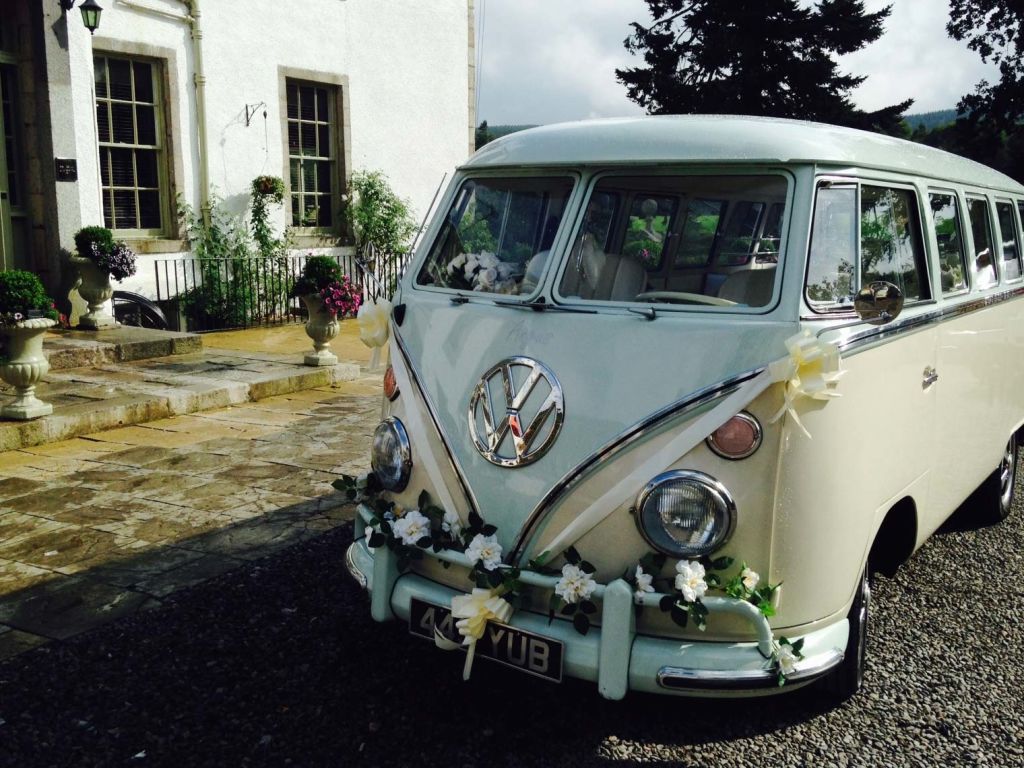 12th September 2015
Jo & Andy VW Wedding
Friday, 11 September 2015
It was a gorgeous and very exciting day for our beautiful bride Jo and her lovely bridemaids! I just HAD TO chauffeur this wedding myself, as Jo had no idea that she was going to be transported to her special day in ANGUS VW, which had been organised as a surprise by her bridesmaids!
Jo was over the moon when ANGUS VW rolled up!
On to Banchory Lodge Hotel.  The sun shone and ANGUS VW was gleaming.  Some lovely photographs were taken in the grounds of the hotel, with a wee "champer drive" for the happy couple!
Congratulations Jo & Andy!
We wish you both every happiness for the future!